Arsenal will clinch their first Women's Super League title since 2012 if they beat Brighton on Sunday.
The Gunners – English women's football's most decorated club despite that wait – are four points above Manchester City with two games to go.
"We didn't have the consistency in recent years. This year we've had the full package," defender Leah Williamson told BBC Sport.
A crowd of around 3,000 are set to watch the match at the Amex Stadium.
Williamson said the Gunners "desperately" want to add to their 14 English league crowns, which includes two WSL titles and 12 Women's Premier League trophies.
"It would be great if we could win it because this football club dominated for so many years," the 22-year-old said.
"We haven't been close enough for the past few years. Everybody is relishing the opportunity.
"It's definitely not haunting us. It's very exciting and we'll see what we can do."
Arsenal's long wait for silverware
Williamson, who has been with Arsenal since the age of nine, recalls watching on in awe as an academy player as the London club won nine consecutive league titles between 2004 and 2012.
"I watched all those [idols], Rachel Yankey, Faye White, Alex Scott, Kelly Smith, Jayne Ludlow – I could go on and on – lift the trophy so easily. That's what it looked like for so many years," said Williamson.
"But now I realise it was true dominance.
"It's sad that it's taken this long for us to even be in the position where we might take home that trophy, but hopefully we can do it for Arsenal."
The Gunners narrowly lost February's Women's League Cup final against Man City on penalties, but Williamson says they never felt sorry for themselves.
Rather, that defeat has helped motivate the squad.
"It's not a sad story. That wasn't good enough for what we want to achieve," the England international continued.
"We're a football club that needs to be winning trophies to meet our standards, so to miss out on that piece of silverware and be so close, it's not good enough.
"We need that trophy in our cabinet if we want to have a successful season. Once that [the League Cup] was over and that wasn't coming home, we needed to make sure the league was our priority to bring home silverware this year."
A bumper crowd at Brighton
Should Arsenal slip up against Brighton, second-placed Manchester City – who face Arsenal on the final day of the season – could capitalise. Nick Cushing's City side face relegated Yeovil later in the day.
Sunday's fixture is also a significant one for the Seagulls, playing at the home of their men's side.
BBC Sport understands the hosts could see a new club-record crowd for a women's game on Sunday.
Brighton, who were promoted to the WSL last summer, have already secured their safety in the division, but manager Hope Powell still wants to see improvements.
"It would be great if we could try and upset them [Arsenal] or at least make it as difficult as possible," former England boss Powell told BBC Sussex.
"It's more about performances now. We're looking for players to perform at this level.
"Arsenal will be a really big test of us, just to see where we are. We want to strive to be the best and Arsenal are the best.
"So we need to understand how much further away we are from them."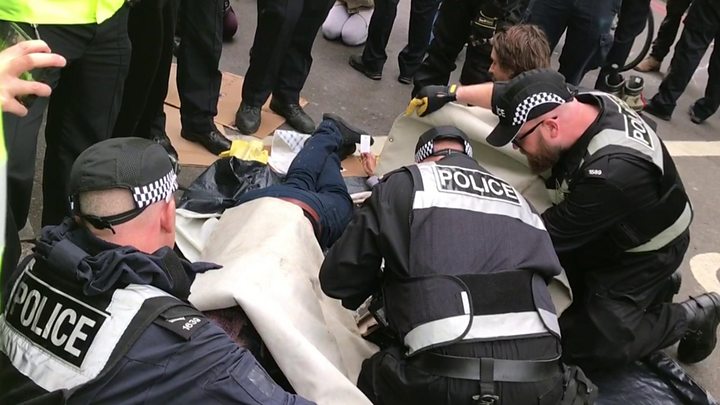 A climate protest that has disrupted parts of London for nine days is to end on Thursday, organisers say.
Police cleared Extinction Rebellion's final road block in Marble Arch earlier and arrested 22 people, bringing the total to 1,088 since protests began.
Specialist equipment has been deployed in Parliament Square to remove protesters camping in trees.
Makeshift camps at Oxford Circus and Waterloo Bridge were removed earlier in the week.
One protester told the BBC "This is our last stand".
Organisers said a closing ceremony would be held at 18:00 BST on Thursday at Speaker's Corner, Hyde Park.
'Huge challenge'
"We will leave the physical locations but a space for truth-telling has been opened up in the world," they said in a statement.
"We know we have disrupted your lives. We do not do this lightly. We only do this because this is an emergency."
Mayor of London Sadiq Khan said he welcomed the decision to cease the protests, which had been a "huge challenge for our over-stretched and under-resourced Metropolitan Police".
So far 69 people have been charged in connection with the protest, the Met Police said.
Police have extended restrictions at the Marble Arch site, preventing protesters congregating on the road, until Saturday afternoon.
A senior Scotland Yard officer has warned that officers will require new powers to deal with demonstrations on a similar scale in the future.
Giving evidence to the parliamentary Human Rights Committee, Commander Adrian Usher, head of the Metropolitan Police's protection command, said it should not be enough for a protest to be "peaceful" to be considered lawful.
"We will conduct a sober review of our tactics against recent protests, but I think it is likely to say the legislation associated with policing protest is quite dated and that policing and protest has moved on and that legislation should follow suit," he said.
Earlier, Extinction Rebellion Youth handed a letter addressed to MPs, to Shadow Home Secretary Diane Abbott.
In response, Ms Abbott said MPs needed to come together to host a "broad conversation" on bringing the country's greenhouse gas emissions down.
Campaigners have issued three core demands to the government: to "tell the truth about climate change"; to reduce carbon emissions to zero by 2025; and to create a citizens' assembly to oversee progress.
Elliott Cuciurean, 20, believed to be the first climate activist successfully prosecuted over the fresh wave of protests, was spared a fine at a court hearing on Tuesday.
More actions are expected in the future.
electronic pest control belgravia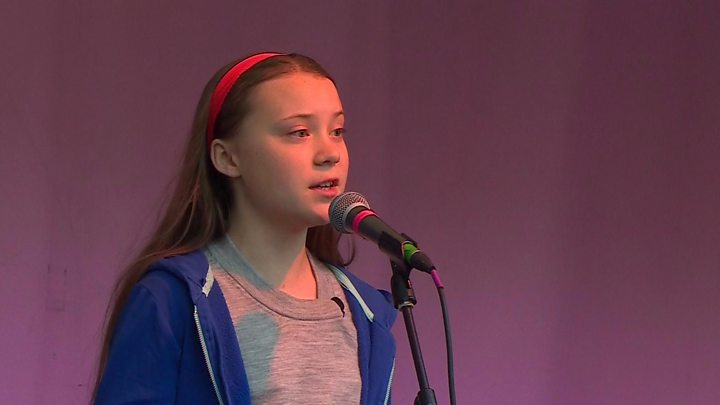 A teenage climate change activist has told Extinction Rebellion protesters in London they are "making a difference".
Greta Thunberg, 16, was greeted with chants of "we love you" as she took to the stage in front of thousands of people at the rally in Marble Arch.
A protest organiser said they planned "a week of activities" including a bid to prevent MPs entering Parliament.
More than 950 people have been arrested during the climate change protests and 40 people have been charged.
Ms Thunberg, a Swedish teenager who is credited with inspiring an international movement to fight climate change, told the crowd "humanity is standing at a crossroads" and that protesters "will never stop fighting for this planet".
Addressing the crowd at about 19:30 BST, she said: "For way too long the politicians and people in power have got away with not doing anything at all to fight the climate crisis and ecological crisis.
"But we will make sure they will not get away with it any longer."
As of 19:00 on Sunday, a total of 963 people had been arrested during the climate change protests.
The Met Police said 40 people, aged 19 to 77, have been charged for "various offences including breach of Section 14 Notice of the Public Order Act 1986, obstructing a highway and obstructing police".
Extinction Rebellion said it hoped to negotiate with the Mayor of London and the Met over continuing its demonstrations at Old Palace Yard in Westminster and leaving other sites.
Organisers said there would be a "people's assembly" at Marble Arch on Monday afternoon to decide what will happen in the coming week.
At the scene
By Dan Coles, BBC News
For much of the day there had been several hundred people at Extinction Rebellion's Marble Arch site.
But the chance to hear from Greta Thunberg – something of a celebrity in the climate protest world – saw the numbers swell into the thousands. The crowd was bolstered by an influx from the Parliament Square location and their banners filled the air.
Greta Thunberg's two-day journey to London by train was eagerly followed on social media and she got a huge cheer as she finally took to the stage.
Her speech was short and sweet, but the message was exactly what the crowd wanted to hear: "Keep going. You are making a difference."
---
Earlier, Extinction Rebellion member Farhana Yamin said the group had offered to "pause" protests and begin "a new phase of rebellion" to achieve "political aims".
She said the move would show the group was an "organised and a long-term political force to be reckoned with".
However, another Extinction Rebellion organiser Larch Maxey told the BBC there "certainly won't be a pause in our activities".
He said: "On Tuesday we've got a series of strategic points around the city which we will be targeting to cause maximum economic disruption while simultaneously focusing on Parliament and inviting MPs to pause."
Asked if MPs would be able to get into Parliament, he added: "Not if we are successful, we're going to prevent them getting in so they have time to separate themselves from the politicking and concentrate on what's at stake here."
Police have been trying to confine the protests to Marble Arch but demonstrators have ignored the threat of arrest and continued to block roads across the capital.
Areas around Oxford Circus and Parliament Square have reopened to traffic after officers cleared protesters.
On Sunday afternoon, police removed the skate ramp, cooking tents and other infrastructure from the activists' camp on Waterloo Bridge.
Some protesters began removing their collection of trees and plants, and officers removed the last activist from the bridge at about 22:00.
Met Commissioner Cressida Dick said that during her 36-year career she had never known a single police operation to result in so many arrests.
She said she was grateful for the help from hundreds of police officers drafted in from several forces, including the neighbouring City of London Police.
Officers from Kent, Sussex, Essex, Hampshire and Greater Manchester have also been sent.
Mayor of London Sadiq Khan said "more than 9,000 officers" had been responding to the demonstrations and he was "extremely concerned" about their impact on tackling issues such as violent crime.
What is Extinction Rebellion?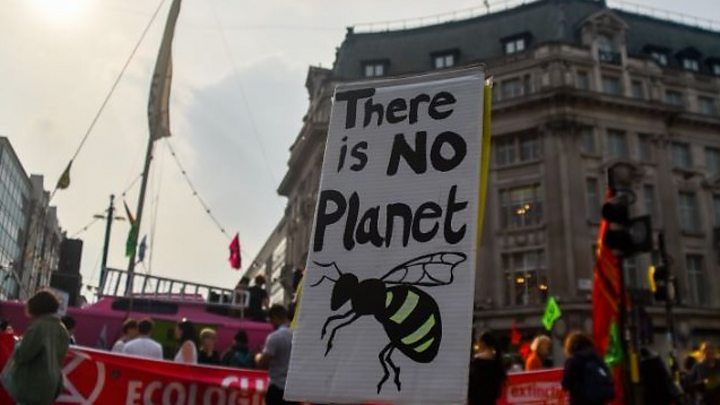 Since the group was set up last year, members have shut bridges, poured buckets of fake blood outside Downing Street, blockaded the BBC and stripped semi-naked in Parliament.
It has three core demands: for the government to "tell the truth about climate change"; to reduce carbon emissions to zero by 2025; and to create a citizens' assembly to oversee progress.
Controversially, the group is trying to get as many people arrested as possible.
But critics say they cause unnecessary disruption and waste police time when forces are already overstretched.